Welcome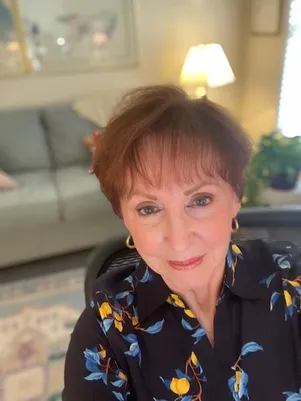 ---
Pat Jones, PMHCNS-BC Psychiatric Mental Health Clinical Nurse Specialist
credentials from the American Nurses Credentialing Center, Board Certified and licensed by the Georgia State Board of Nursing
---
We must always change, renew, rejuvenate ourselves; otherwise we harden.
Goethe
Affiliation with Alan Behrmam. PhD and Associates
Do you need help with the issues that cause you stress?
Call for appointment:
770 442 9100

Set up a virtual session
Office & Contact info
>>
List of services
>>
Qualifications
>>
---
Testimonials
With Pat's help I was able to rise above an abusive marriage, find self-worth, and ultimately resolve the issues that belied my sex addiction. I no longer feel shame over my past or fear the future.
Anonymous
read testimonials
>>
---
In this Moment
So many of my patients are working in the very high pressured corporate arenas and are fairly consistently challenged to perform, compete and excel. This pressure causes stress, anxiety and many times depression. If the level of self confidence is lacking, the path to success is definitely harder. There are many tools available to help with this. The most exciting work I do is helping people in this area. Utilizing insight oriented therapy along with hypnosis is one of those excellent tools. In particular it is helpful with feeling more confident with presentations in small and large groups. Many times I have found that the stumbling blocks for many people are small incidents in their early life that left them with feelings of unease, embarrassment, and self conscious. These uncomfortable feelings can become barriers to moving successfully forward. Hypnosis is an excellent way to manage and to let go of these uncomfortable feelings. Hypnosis is also a very good mechanism to impart positive suggestions for success and achieving goals by utilizing the power of the subconscious mind.
The combination of psychotherapy and hypnosis is also very helpful with stress management.
With technology and social media, people are constantly bombarded with information that leads many times into overload. Just look around at how many people are on their iPhones or computers. Because of this, there is a definite hyperarousal of the nervous system in a way never before experienced. Learning to manage stress is essential not only to feel more in control, but to lower the over all stress reaction in the body. If this is not taken care of and the stress level builds, the overall health is affected both mentally and physically.
More to come.......
Being Alive in the Moment!
---
Research shows that 80% of visits to doctor's offices are due to stress-related disorders. Chronic stress leads to physical illness and psychological problems such as depression, anxiety and addictions.
Things happen in life that cause us stress.
job stress
financial stress
marital turmoil
loss
issues that center around our self worth and confidence
issues with our children and family, and getting no where with these problems
struggle with addictions whether to alcohol , prescription drugs , sex , food or cigarettes
trying to manage ourselves in very competitive work environments that bring up our insecurities
dealing with trust issues and even infidelities in relationships
overwhelmed with chronic worry and feel unable to manage our thinking effectively
health problems such as high blood pressure, migraine headaches, irritable bowel and muscle aches which are either directly caused by stress or aggravated by stress.
What to do? You've come to the right place!
Pat Jones
presents a comprehensive approach to these problems that includes a variety of
therapies
which she has found, in her many years of practice, to be excellent in effecting personal change.
You will learn how to reduce your stress and anxiety through meditation and relaxation techniques. Pat stays updated with the latest stress management techniques including the latest research from Dr. Herbert Benson at Harvard about the
Relaxation Response.
Pat is credentialed to prescribe psychotropic medications that are on many occasions helpful for depression and anxiety when aligned with ongoing psychotherapy.
Are you seeking personal change?
Whether your issues are personalized to yourself, or related to the relationships in your life, Pat is able to get you quickly onto the right track. With expertise in
stress management
,
psychotherapy
,
relationship & marriage counseling
,
addictions
and professional coaching with experience with individuals in major companies including Coke and Oracle as well as lawyers, teachers and entrepreneurs, Pat offers a wide range of therapies that have worked well for many individuals and couples. Pat also has extensive experience working in the area of family businesses.
Hypnotherapy.
Pat utilizes the tool of
hypnosis
to assist with habit control, fears such as fear of flying,
fear of public speaking
, stopping smoking, weight loss and other anxieties. This is also a valuable tool in assisting individuals with self confidence and issues of feeling deserving. She uses this mode also in pain management and in assisting patients who are undergoing
treatment for cancer
.
She teaches self hypnosis which is an invaluable tool to use in many professional situations where performance needs to be the best. With each hypnosis session, you are provide with a tape made during the session to further your work between sessions. Clients have found this to be invaluable.
Love and Life: What's Stress Got to Do with it?
A Chat with an Expert.